About Us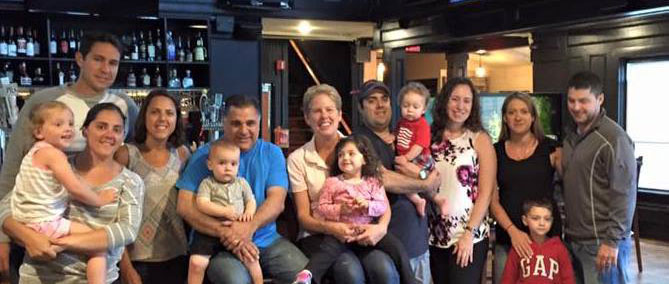 We are a family-owned and family-operated business. Our goal is to be a contributing member of our community, supporting nonprofits and other community-based programs through fundraising activities that can benefit all parties. We look forward to a long relationship with our patrons and neighbors.
Portside Tavern opened in the spring of 2015. Our excellent location near Main Street, Hyannis, welcoming captain's house, and professional staff combine with our excellent food and beverages to make us a local favorite for lunch, dinner, and gatherings of friends. Join us!
— Bob and Patty Murphy, owners
Mike Crowell-Hall, chef
Meet the Chef
Born and raised in New England, award-winning chef Michael Crowell-Hall is passionate about the region's food. Mike has been in restaurant kitchens since he was twelve and says he was "blessed to work for top chefs in his teens and early twenties." With years of experience in fine dining, he's happy to be running a kitchen that focuses on the best of New England comfort food. There's also a bit of Mediterranean influence in the meals Mike creates. He takes pride in the Portside Tavern's "super-scratch" kitchen. He's forged relationships with local fisheries and farms to turn out meals that showcase simple, fresh ingredients.